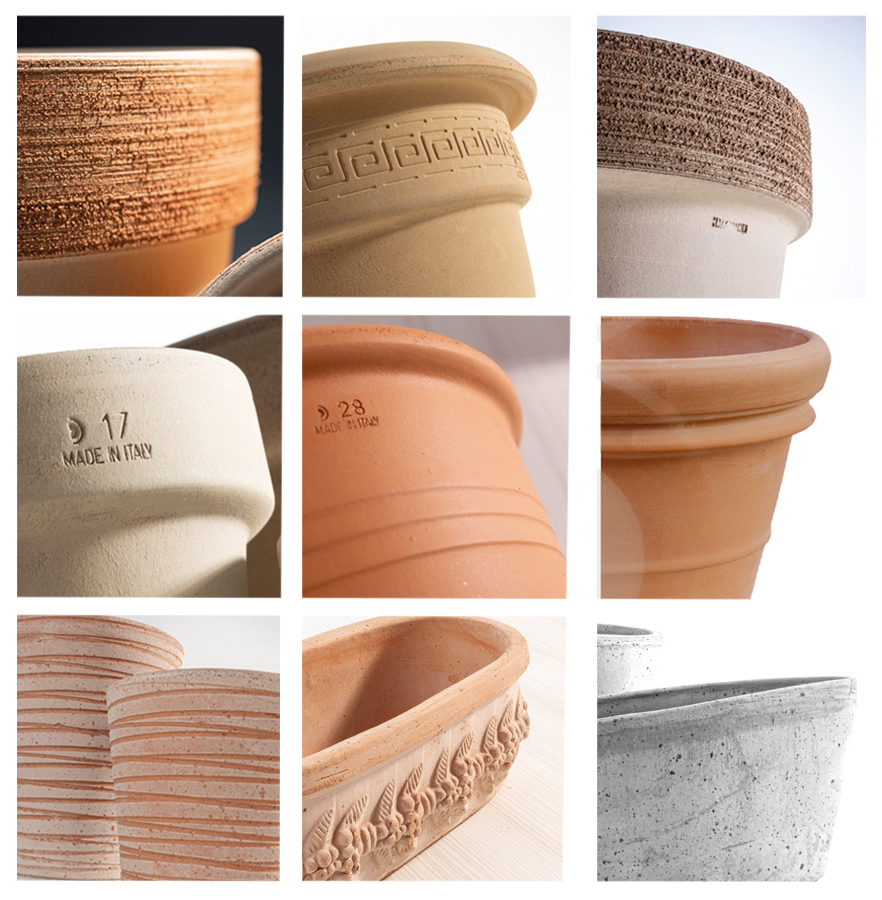 Sitemap
Homepage
Terracotta pots for passion.
Company
With the passion of who devotes himself to this art, we are an Italian firm that has been producing terracotta pots 100% Made in Italy for more than 20 years.
All products
Terracotta pots – product lines
• Terracotta Graffiata – Pots matching tradition and modernity at the same time
• Terracotta Arena – A pot evocating a past tradition
• Terracotta Vulcano – An essential modern line with a colour evocating the volcanic ashes
• Terracotta Vulcano Graffiata – A line with a particular coloured shade distinguished by an almost artisanal finishing
• Terracotta Classica – Pots made of only clay, water and fire
• Terracotta Toscana – From the Toscana line a selection of items produced with the best hand-finished clays, made to last over time with a classic style linked to the tradition of these lands.
• Terracotta Petra – Prestigious Galestro Floor Line expertly hand-finished without hole.
• Terracotta Oasi – Elegant selection of the finest Italian production of hand-finished articles
Services
Degrea is always careful to his customers' requirements.
News/Exhibitions
All the news about Degrea world
Contact us
Would you like to get in touch with Degrea in order to have some information about our terracotta pots collections?
Catalogue
Browse the catalogue